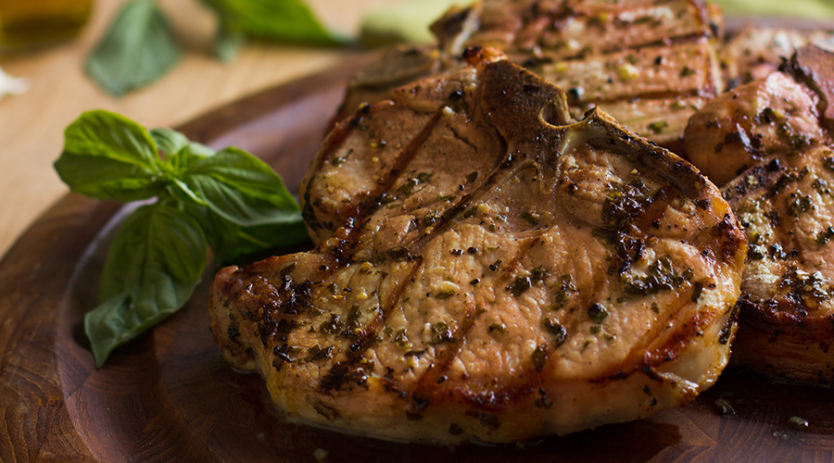 Ingredients
4

porterhouse (bone-in loin) pork chops

(3/4 inch thick)

2

tablespoons

extra-virgin olive oil

1

tablespoon

dried basil

(OR 3 tablespoons fresh basil, chopped)

1

tablespoon

lemon juice

(fresh)

1

teaspoon

coarse salt

1/2

teaspoon

garlic powder

(OR 1 garlic clove, minced)

1/2

teaspoon

freshly ground black pepper
Instructions
Mix together all ingredients except pork in a shallow baking dish. Add chops and spread both sides with basil mixture. Let stand 15 to 30 minutes in baking dish.

Meanwhile, prepare a grill to medium-high heat (about 450 degrees F.), oiling it with a brush or paper towel. Grill chops over direct heat until the internal temperature reaches between 145 degrees F. (medium rare) and 160 degrees F. (medium), on a meat thermometer, 4 to 5 minutes per side. Remove chops from the grill and let rest for 3 minutes.
Notes
Save on time, money and waste, take the leftovers from this night's recipe and turning them into Italian Pork Melts.
Recipe courtesy of Yummly.com