Flavor is at the heart of every healthy, balanced diet. Lean pork, the world's most widely consumed protein, packs nutrients in every serving and tastes good too. Nutritious and delicious, pork serves up loads of vitamins and minerals on top of comparing favorably for fat, calories and cholesterol against many other meats and poultry.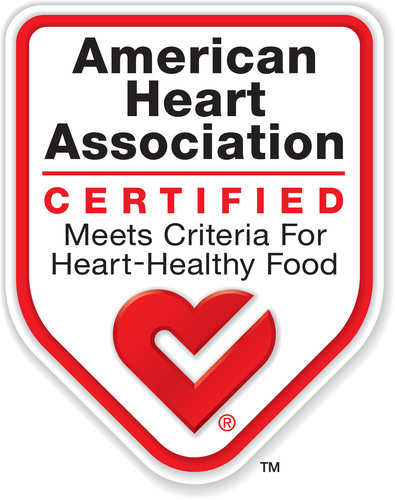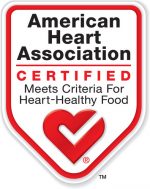 Today's pork is 16% leaner and 27% lower in saturated fat compared to nearly 30 years ago. Did You Know? Many cuts of pork are as lean or even leaner than chicken? In fact, eight cuts of pork meet USDA guidelines for LEAN, with less than 10 grams fat, 4.5 grams saturated fat and 95 milligrams of cholesterol per serving. Check healthy eating for your heart off the list with lean Pennsylvania pork! Both pork sirloin and pork tenderloin are considered EXTRA-LEAN and are Heart-Check Certified by the American Heart Association.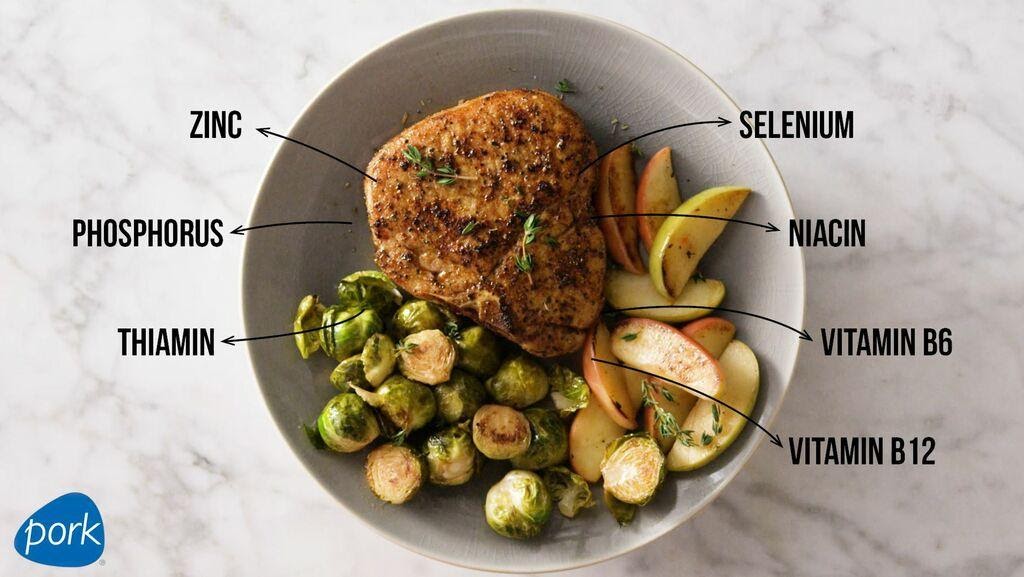 Thiamin, phosphorus, zinc, selenium, niacin, B6, B12. Are you getting enough of these essential vitamins and minerals in your diet? Lean pork is an excellent source of these, and others, making it a lower-calorie source of high-quality nutrients. Plus, it's naturally low in sodium too.
Play Your Hand Right – Practice Portion Control
The average serving size of pork is 4 oz. of boneless raw pork, and 3 oz. of cooked meat. This is about the size of a deck of cards.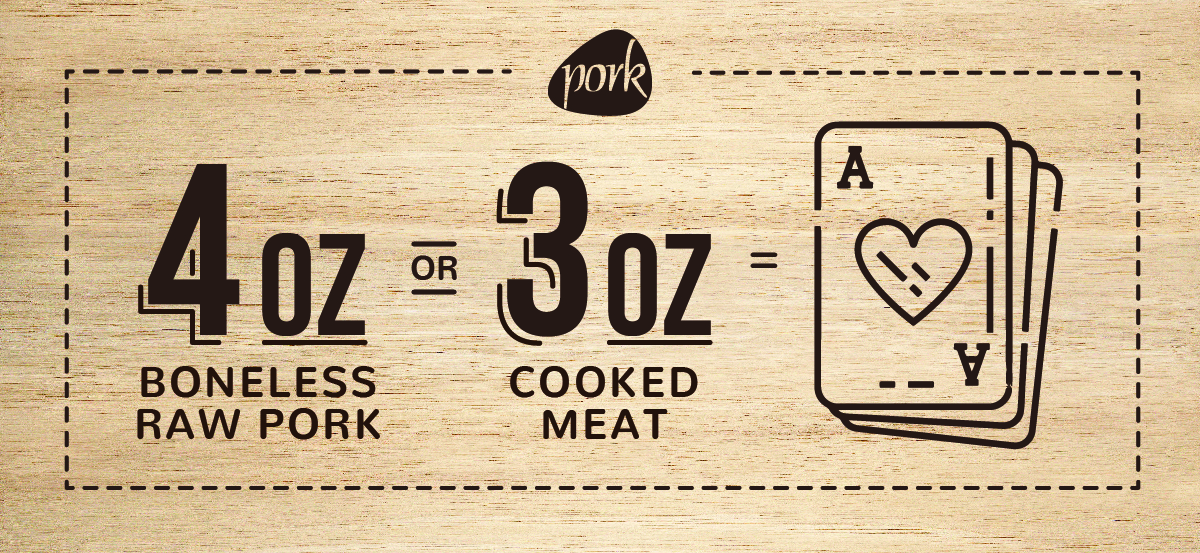 Small but mighty. Just one portion of pork packs lots of power when it comes to protein! With just one 3-ounce serving of pork loin, sirloin or tenderloin, gain up to 24 grams of protein for under 175 calories. It would take 6 tablespoons of peanut butter, 4 hard boiled eggs or 3 cups of quinoa to match pork's protein power, but at the expense of over 560 calories. Even better – lean pork preserves muscle to help maintain weight loss. It's easy to power up with the lean protein of pork!