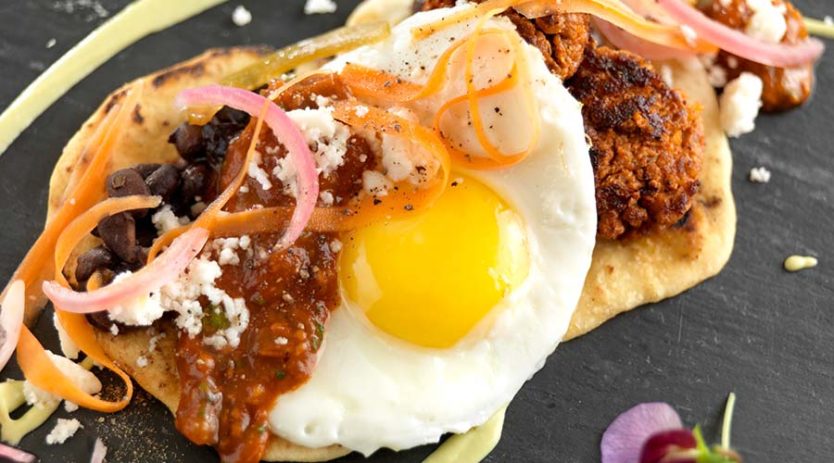 Ingredients
6

tablespoons

olive oil

1

onion

finely chopped

2

garlic cloves

crushed

2

dried chillies

finely chopped

1

smoked paprika

scant tsp

400

grams

chopped tomatoes

1/2

teaspoon

caster sugar

1

tablespoon

chopped flat leaf parsley

1

pinch

sea salt

and freshly ground black pepper

300

grams

waxy potatoes

cooked, cut into 2cm, 3/4in dice

200

grams

chorizo

spicy, peeled if necessary, cut into 2cm, 3/4in dice

4

eggs

2

tablespoons

chopped coriander

6

tablespoons

olive oil

1

onion

finely chopped

2

garlic cloves

crushed

2

dried chillies

finely chopped

1

smoked paprika

scant tsp

14.1

ounces

chopped tomatoes

1/2

teaspoon

caster sugar

1

tablespoon

chopped flat leaf parsley

1

pinch

sea salt

and freshly ground black pepper

10.6

ounces

waxy potatoes

cooked, cut into 2cm, 3/4in dice

7.1

ounces

chorizo

spicy, peeled if necessary, cut into 2cm, 3/4in dice

4

eggs

2

tablespoons

chopped coriander

6

tablespoons

olive oil

1

onion

finely chopped

2

garlic cloves

crushed

2

dried chillies

finely chopped

1

smoked paprika

scant tsp

14.1

ounces

chopped tomatoes

1/2

teaspoon

caster sugar

1

tablespoon

chopped flat leaf parsley

1

pinch

sea salt

and freshly ground black pepper

10.6

ounces

waxy potatoes

cooked, cut into 2cm, 3/4in dice

7.1

ounces

chorizo

spicy, peeled if necessary, cut into 2cm, 3/4in dice

4

eggs

2

tablespoons

chopped coriander
Instructions
Heat 4 tablespoons of the oil in a small, heavy saucepan. Add the onion and fry over a medium heat for 5 minutes until softened. Add the garlic, chillies, and paprika, and fry gently for 1 minute. Add the tomatoes, sugar, and parsley, and bring to the boil. Season, reduce the heat, and simmer for 30 minutes.

When the salsa has reduced to a thick, dark sauce, remove from the heat and mash it with a potato masher. Set aside.

In a large, heavy frying pan, heat the remaining oil. Fry the potatoes for 5 minutes over a medium heat. Add the chorizo and fry for 5 minutes more, until everything is well browned.

Take the pan from the heat and stir in the tomato salsa. Make 4 large holes in the mixture and crack the eggs into the holes.

Return the pan to the heat and fry the eggs for 5 minutes, or until cooked as you prefer. Sprinkle with the coriander and serve from the pan, with tortillas or crusty bread on the side.
Notes
Recipe courtesy of LoveFood.com
Nutrition