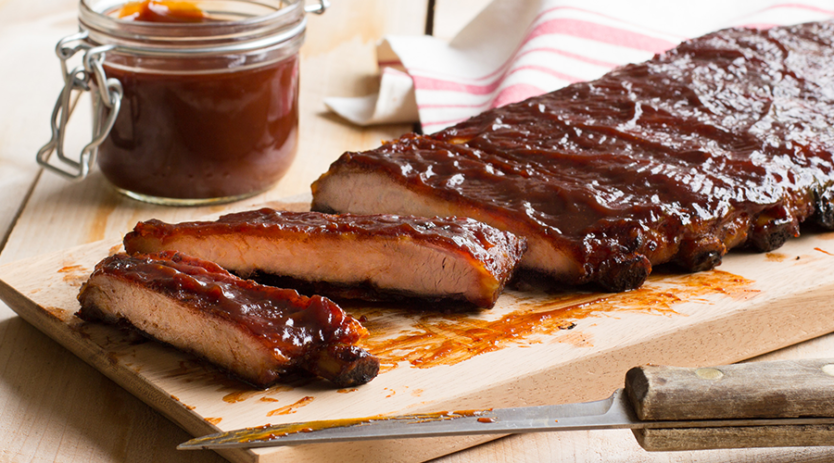 Ingredients
2

spare ribs

(slabs St. Louis, 2 1/2 pounds each)

4

tsp

chili powder

2

tsp

garlic salt

1 1/2

tsp

chipotle chile

(ground, divided)

1/4

cup

cherry cola

(not diet)

3/4

cup

barbecue sauce

(hickory-flavored)
Instructions
Prepare a grill to medium heat (350 degrees F.).

Starting at the bony underside of the rack, slip a small thin knife under the membrane on the bones. Loosen about 1 inch of the membrane. Grab the loosened membrane with a paper towel and pull along the length of the rack to remove the membrane. (You may have to do this a couple of times until most of the membrane is removed.) If needed for space on the grill, cut each slab in half between two ribs.

In a small bowl, mix chili powder, garlic salt and 1 teaspoon of chipotle. While grill is heating, rub mixture all over ribs and let stand for 15 to 30 minutes.